Silicon
Silicon is extensively studied by XPS due it's effectiveness as a substrate and the versatility of the oxide as a catalyst support. The 2p region is the major emission where there is a small doublet separation (0.6 eV) and the oxidised form of silicon may exhibit a larger FWHM than that of the elemental form (Figure 1).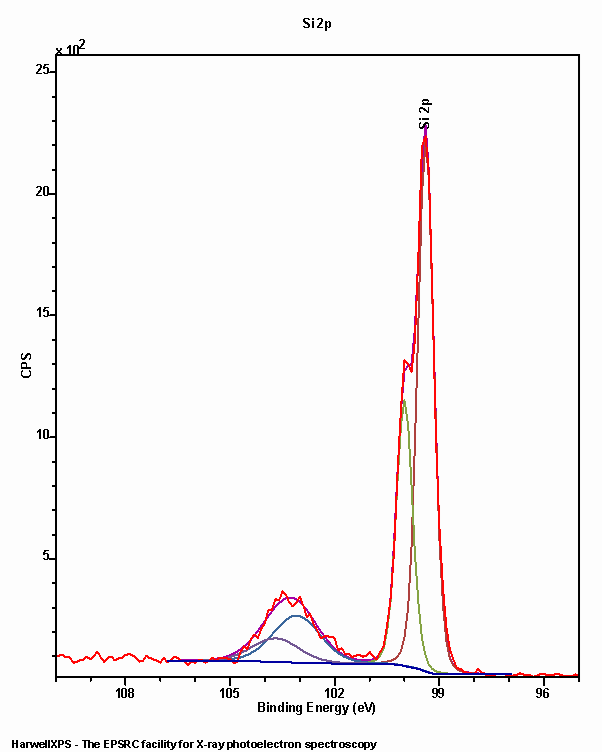 Silicon species exhibit marked differences in binding energy, rendering deconvolution a relatively trivial task. A range of common binding energies may be found in Table 1.
Silicon 2s peaks are also relatively large, and may be of use where Si 2p overlaps with another emission (Figure 2).
References
Data acquired by HarwellXPS
Jensen, D. S., et al. (2013). "Silicon (100)/SiO2 by XPS." Surface Science Spectra 20(1): 36-42. Read it online here.
Miyoshi, K. and D. H. Buckley (1982). "XPS, AES and friction studies of single-crystal silicon carbide." Applications of Surface Science 10(3): 357-376.. Read it online here.